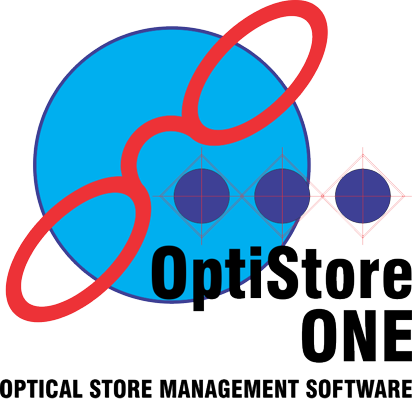 Automation
OptiStore ONE™ can significantly increase your productivity by automatically performing several tasks such as:
Live order status – Simply scan a lab tray barcode or invoice barcode and customers will automatically be notified.
Send Text Message and E-mail notifications – can reduce the need to manually call customers.
Automatically transmit orders to the lab - Link to over 400 connected labs around North America using
E-mail suppliers – can reduce the need for old style faxes and manually written orders.
E-mailed sales reports - Send sales reports to yourself and your accountant.
Appointments
OptiStore ONE™ makes booking an appointment for individuals and families fast and simple
Website integration – customers can book appointments using your website. Those appointments will automatically appear in the appointment schedule to you and your doctor.
QR code appointments – using a smart phone, customer appointments are automatically transferred to all of their devices and calendars.
Send Text Message and E-mail notifications – can reduce the need to manually call customers.
Cloud Storage
OptiStore ONE ™ connects with your favorite on-line storage services

Customer Rx – Save customer's physical prescriptions by taking a photo with your smart phone or tablet and upload them into the cloud
Lab invoices and other documents – Save lab receipts and other necessary paper work into the cloud
Doctor's module
Streamline your practice's efficiency by connecting with your doctor
Dedicated station– integrates with the appointment schedule offering a live look at arriving patients, thus making it fast and easy for the doctor to complete an exam. This station could also be re-purposed for non-doctor days.
Customized hard copy chart – Patients will no longer need to fill out a chart again. OptiStore ONE™ can produce a chart for each doctor in your practice and fill out areas that customers would have done in the past.
Print prescriptions – customized template for each doctor in your practice, including their signature.
E-mail prescriptions – makes it easier to manage customers.
Employee Management
Get the most out of your team. OptiStore ONE™ makes it easy to:
Employee hours – Keep track of employee hours with ID cards.
Sales productivity – See which employees generate the most income.
My Orders – Allow employees to take ownership of orders to ensure their customers products have been delivered and paid in full.
Commission – Create rules and calculate commission sales.
Inventory Management
Automatically keeping track of inventory for one or multiple locations
Inventory – automatically adjust stock levels for items that have been bought, sold and returned.
Consignment – keep track of items sold on consignment.
Labelling - Barcode and tag items to be sold using Avery labels, cardstock, brother p-touch or a dedicated optical tag label printer.
Package deals – make promotional combos for frequently sold items.
Brand your products – include your company logo on all merchandise.
Track Inventory expenses – registers all inventory related expenses including shipping, handling, taxes and miscellaneous expenses.
Point of Sale
OptiStore ONE™ turns your computer into a full Point of Sales terminal

Payment Terminal

– Integrates with all major payment processors.

Cash drawer

– cash drawer for cash management.

Barcode scanner

– built-in support to scan inventory, package deals and coupons.

Barcode invoice

– Track all orders using a barcode scanner.

Notify customers

– by simply scanning a barcode.
Website integration

– Customers can check the status of their order online.

Multiple Prescription Support

– the system can use the current Rx or choose from a set of previous ones.

Package deals and combos

– save time by using frequently used combinations of sold items.

Insurance payment tracking

- including ODSP, MCSS, Indian Affairs, etc.
Recalls
OptiStore ONE™ makes it easy to keep your customers
E-mail or text reminders:
Birthdays
Appointments
Orders ready for pickup
Expired contact lens
Mail merge to recall customers for:
Expired Rx
Expired insurance
Product demographics
Easily print mailing labels, letters and envelopes directly using both Microsoft® Word™ and Excel™
Easily generated e-mail lists to work with major mass marketing e-mail tools such as MailChimp® or SendGrid®.
Integrates with Microsoft® Word™ and Excel™
Management
Manage your business wherever you have an available Internet connection.
Remote office

– Work from any where in the World using an Internet connection

Cloud based

- never worry about upgrades.

Keep your focus on sales

and let us handle the technical issues!
Scale your business

requirements from single store with only one terminal to multiple stores with many terminals.

Automated sales reports

to your e-mail and your Accountant.